About Our Company
We take this opportunity to introduce ourselves as a solution provider in the field of power conditioning. Our business activities involve Manufacturing, Marketing & maintaining of Inverter, ups, servo stabilizer and battery in the brand name of DEVASENA an ISO 9001:2015 & 14001:2015 certified company.We are the manufacturing of INVERTER, UPS (OFF LINE & ON LINE),UPS CUM INVERTER, PURE SINE WAVE INVERTER, STABILIZER (DOMESTIC & SERVO), and ELECTRONIC CHOKES (DOMESTIC &INDUSTRIAL), BATTTERY in the brand name of DEVASENA an 1SO 9001:2015 & ISO 14001:2015 CERTIFIED COMPANY. Authorized dealer for EXIDE, MICROTEK, LUMINOUS & SUKAM BATTERIES.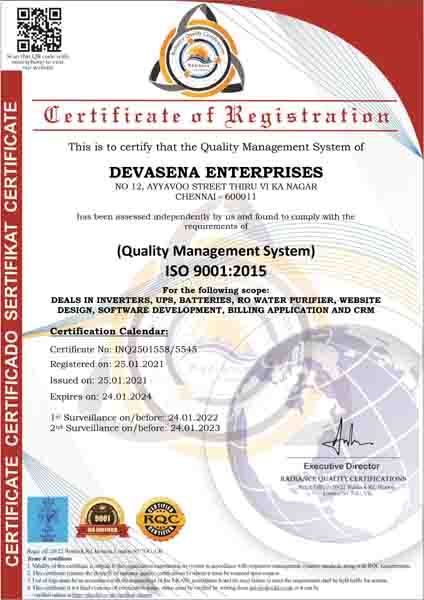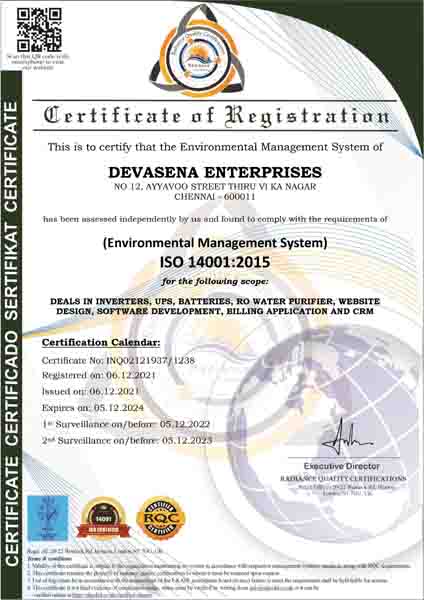 Need a Quick Query?
Contact Number

+91 9282 14 8899

Our Mail

devasenaups@gmail.com

Our Location

12, Ayyavoo Street, Thiru Vi Ka Nagar, Chennai, Tamil Nadu, India.